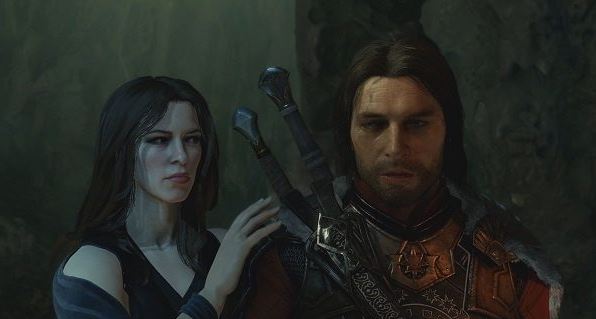 Sudah tiga tahun seri Middle-Earth tidak ada kabar tetapi pada hari ini Warner Bros sebagai publisher merilis trailer dengan story line terbarunya dari game, Middle-Earth : Shadow Of War yang dikembangkan oleh Monolith Production. Pada video tersebut menunjukan beberapa bocoran cerita pada game ini :
Tailon dan Celebrimbor akan menggunakan kekuatan dari New Ring fungsinya untuk membuat pasukan untuk melawan para musuh yaitu Sauron dan Nazgul. Selain itu pada trailer ini juga menampilkan sekutu, musuh, dan monster-monster yang akan dilawan oleh The Bright Lord sepanjang cerita game Middle-Earth : Shadow Of War
Sepertinya Middle-Earth: Shadow Of War memiliki setting cerita seperti Lord of the Ring, sementara itu pada penjualannya game ini akan hadir tiga edisi DLC dan hadir untuk banyak paltform.
Untuk perilisannya Middle-Earth: Shadow Of War akan di undur pada tanggal 10/Oktober/2017 yang sebelumnnya direncanakan pada bulan Agustus, Serta tersedia untuk platform PC, XBOX, Playstation 4, PS4 Pro dan Project Scorpio untuk Project Scorpio belum jelas perilisannya apakaah akan berbarengan dengan platform lainnya?
Source : ( WBGamesUK )