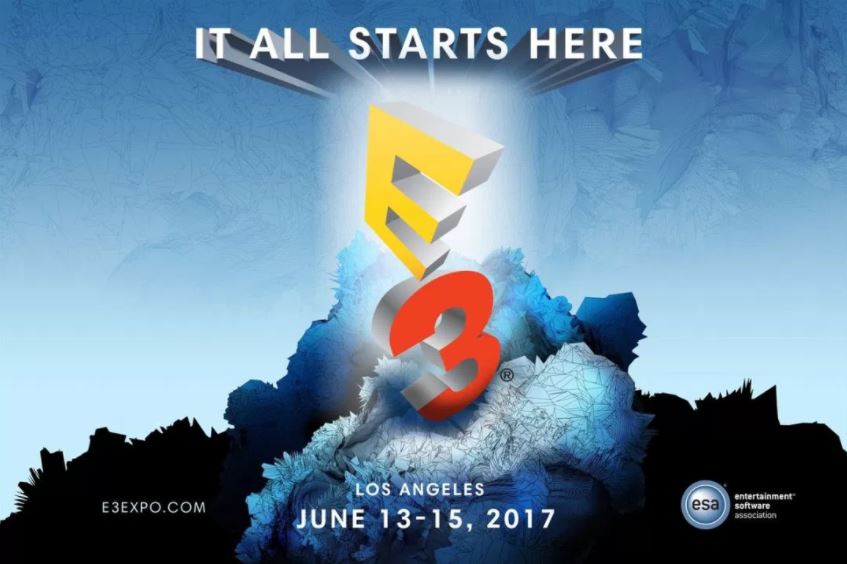 Pada tahun 2017 ini acara bergengsi bagi Anda yang menyukai gaming jangan ketinggalan konferensi pers dari perusahan game-game besar yang akan memeriahkan acara ( Electronic Entertainment Expo ) atau disingkat E3 2017. pada acara tersebut publisher akan memperkenalkan game-game baru yang akan mendatang.
Format WIB 24 JAM
10-Juni-2017 / Waktu Indonesia 11-Juni-2017
Electronic Arts (02:00 WIB, Minggu)
Game yang akan dihadirkan EA yaitu Start Wars Battlefront 2, Anthem, FIFA 18, Madden NFL 18, A Way Out, Need for Speed yang terbaru
11-Juni-2017 /  Waktu Indonesia 12-Juni-2017
Microsoft / Xbox  (04:00 WIB, Senin)
Yang akan di perkenalkan Microsoft yaitu Project Scorpio, Crackdown 3, Sea of Thieves dan lain-lain
Betsheda (11:00 WIB, Senin)
Game yang akan diperkenalkan Betsheda yaitu Quick Champion
12-Juni-2017 / Waktu Indonesia 13-Juni-2017
PC Show (00:00 WIB, Senin)
Ubisoft (03:00 WIB, Senin)
Game yan akan diperkenalkan Ubisoft yaitu Assassin's Creed Origins, Far Cry 5 dan 3 game lainnya
Sony (08:00 WIB, Senin)
Game yang akan diperkenalkan Sony yaitu God of War, The Last of Us Part 2 dan
Nintendo(23:00 WIB, Senin)
13 sampai 15-Juni-2017 / Waktu Indonesia 14 sampai 16-Juni-2017
Pada tanggal ini sisanya test gameplay, perkenalan dari publisher lain dan acara lainnya
Masih banyak game dan perkenalan dari publisher yang kami tidak sebutkan tapi Untuk Anda yang ingin menyaksikannya bisa tonton live streaming di Youtube 
Bukan cuma rilis game saja banyak informasi lain yang akan kamu dapatkan seperti gaming gear, Teknologi VR, dan masih banyak lagi. Jangan sampai ketinggalan !!!
Source (ign.com, gamespot.com)