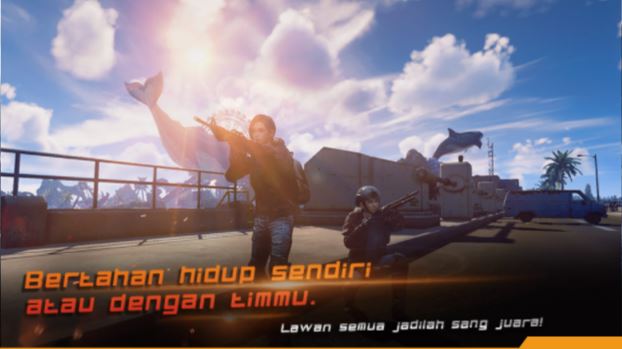 Baru-baru ini Garena telah mengumumkan game terbaru Ring Of Elysium (ROE). Game dengan genre Battle Royale pada ROE ini sangat menarik untuk dicoba.
Grafik pada game ini sangat bagus, serta cakupan map yang ada digame tersebut cukup luas, selain itu dari gameplay pun sedikit berbeda. Apasih yang beda? Untuk melihat gameplay ROE bisa dilihat video dibawah.
Namun saat ini ROE masih dalam tahap CBT (Closed Beta Test), yang memungkinkan game tersebut semakin optimal sebelum dirilis secara resmi.
Perlu diketahui Ring Of Elysium adalah game F2P yakni Anda bisa memainkannya secara gratis.
Ini dia langkah-langkah daftar CBT Ring Of Elysium:
Pastikan sudah mempunyai akun Garena, Jika belum daftar disini: sso.garena.com/ui/register?locale=id-ID
Buka launcher Garena Plus, Jika belum memasangnya, Download: www.garena.co.id/plus/
Install dan Buka Garena Plus
Kemudian Log-in menggunakan akun Garena.
Pada menu utama Garena Plus, klik banner iklan ROE. 
Nantinya akan muncul halaman pendaftaran CBT, Masukan Nama, Email dan Nomor HP, terakhir klik Register 
Sekarang tinggal menunggu pengumuman selanjutnya dari Garena, informasi update dari Garena bisa Anda lihat disini: www.facebook.com/GarenaROEIndonesia dan  roe.garena.co.id