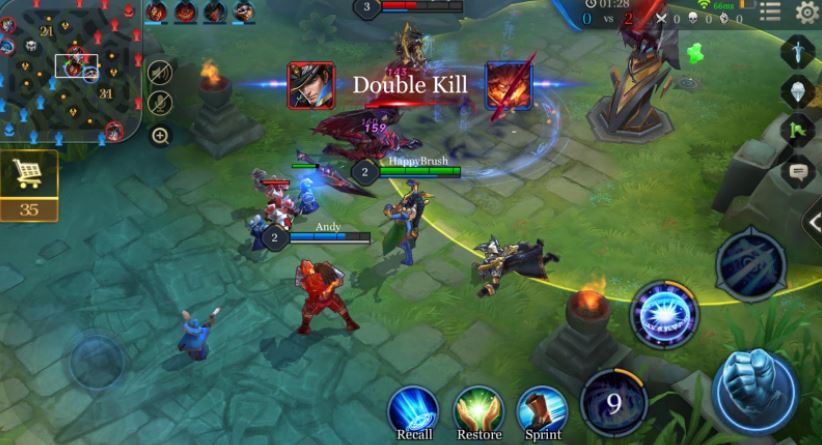 Arena Of Valor Luncurkan versi Closed Beta untuk Nintendo Switch
Teknosid.com –  Setelah sukses dengan Android dan iOS game Multiplayer Online Battle Arena ternama ini yakni Arena Of Valor akan meluas ke platform lain konsol Nintendo Switch, hal tersebut telah dikonfirmasi oleh Tencent Games yang dilansir laman Dualshockers.
Tencent Games mengumumkan akan merilis versi Closed Beta untuk negara di Eropa, nantinya Arena of Valor di Nintendo Switch akan hadirkan 35 Hero dari berbagai kelas (Tank, mage, assassin, warrior). Selain itu untuk gameplay nya hampir sama seperti Moba lainnya, 5 vs 5 dengan tiga jalur.
Tetapi ada yang membedakan Android & iOS dengan Nintendo Switch, yakni dalam sekali match dibatasi waktunya 10 menit pastinya akan menjadi tantangan seru.
Hero dari karakter DC komik juga akan dihadirkan, setelah versi closed beta rampung, nantinya Anda bisa berpartisipasi untuk mencobanya, untuk jadwal percobaanya belum ditentukan, yang pasti pada musim dingin. Arena of Valor closed beta ini akan tersedia di Nintendo eShop.
Tencent juga berencana akan merilis PUBG versi mobile untuk negara China.
Sumber: Dualshockers.com